Ready to get organized with your blog and start making money blogging?
Tell me if this is you right now…
You started a blog but you're struggling to get it off the ground.
You spend a lot of time writing but you have no idea why you're not gaining traffic. 
You find SEO really hard and don't know where to begin or how to start implementing SEO or searching for keywords. 
You want to make money blogging, but you don't know which monetization strategies you should implement or whether they are working for you.
You thought it would be easy, but you feel you're getting nowhere. 
You've tried everything…
You've purchased courses and eBooks to help you understand how blogging works but it doesn't help.
You are constantly reading other bloggers' income reports and feel demotivated…
You wish there was someone to guide you and tell you which strategy is not working and which will succeed.
You want someone to hold your hand and be your mentor.
Let me be your Blogging Mentor
Hey there! My name is Angela – blogging guru, Illustrator and online marketer for over 6 years.
I am a full-time blogger and I've been doing this for a long time. When I started blogging, I didn't know how to get started, how to make money doing what I did, and how to scale my growth. I made plenty of mistakes and wasted a lot of time experimenting and tweaking in order to get to where I am right now.
I've done it all:
I've created Brand Identities and Websites for Bloggers and Solopreneurs
I've created Illustrations for Wella, Dove, Himalaya and more
I've created and sold physical merchandise at stalls, and on my online store
I've written lots of eBooks and created eCourses that have helped hundreds of people start and build online businesses from scratch
I've worked closely with Bloggers to help build their businesses from the ground up
It took me a while to find what worked for me. You don't need to do the same. Let's put our heads together and analyse your website so I can tell you what you're doing wrong and how you can shift your strategies.
I'll tell you how you can improve your website and attract the right audience and guide you regarding which monetizing strategies you should implement.
Here's what you'll walk away with:
You will know who your target audience is and what their struggles are. And you will know what kind of content to write to attract a larger audience of the same kind.
I will help you make your website more organized and user friendly so that your audience will know exactly what your blog is for and find their way around your website better.
I will give you an in-depth monetisation strategy so you will know what monetisation strategies to focus on – and you will know when to move from active to passive income.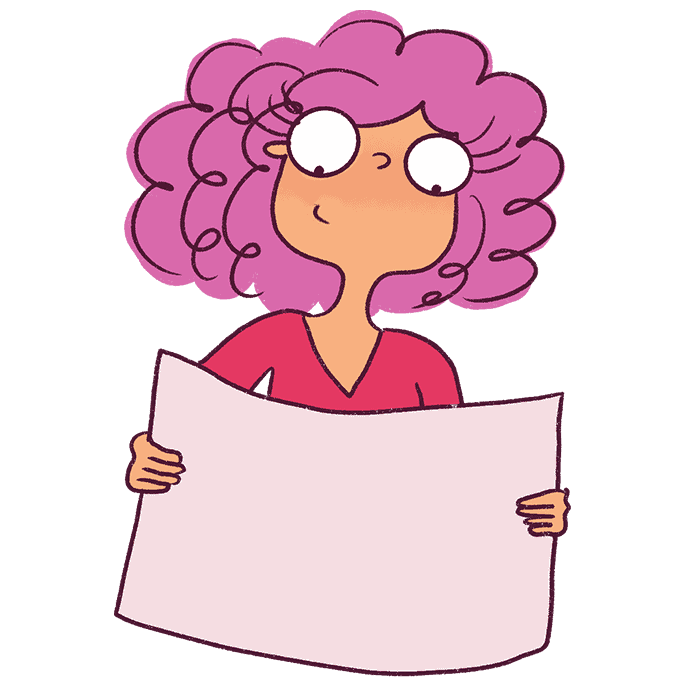 I will teach you how to analyse your competitors and improve your SEO so that you never run out of blog post ideas.
You will learn how to implement email marketing and get a clear picture of sales funnels so that you build a loyal audience that keeps coming back to your blog.
I will teach you how to build a good blog content plan and give you tips on being consistent so that you grow much more quickly. This means I will also become your accountability buddy!
Here are my packages:
Pick one that suits you, if you are still not sure… it's okay! Just scroll to the contact form below and send me a request. We can customize a coaching package for you too!
One-Time Session
60 minute call
Skype Call
A complete blog audit & Q + A
2 Call Coaching Package
2 x 90 minute calls
Skype calls
Perfect for Beginners and Intermediates who want a deep dive and get more clarity
3 Month Coaching Package
3 x 90 minute calls per month
Skype Calls + 1 eBook from my shop for free
Perfect for a Blogger looking for accountability and a long-term blogging mentor
Fill in the form below to get started!
The Process
Fill in the form.
Even if you're not sure about which coaching package to choose, that's okay, just answer the questions as best as you can.
I will reply within 48 business hours.
If you stay outside India, I will send you a PayPal Invoice. Upon clearing the invoice, we can choose a suitable date and time that works for you. Please note that the invoice will include additional Paypal fees.
(For people residing within India, other modes of payment can be arranged)
Once everything is set, we will begin our calls via Skype.
You can send me unlimited emails with questions and doubts and I will answer all of your doubts.
If you have any other questions, please email me@straycurls.com
But don't just take my word for it…
"Our sessions were 100% customized to my issues…"
"I was looking for a blogging mentor when I found Angela. I was attracted to her reasonably priced coaching packages and her ability to create results. Her website spoke directly to me and I knew even though we were across the world from each other, I needed to talk to HER. For a long time, I had been trying to get into blogging but I couldn't ever decide what to write about. I was frustrated with not being able to get traction. Angela listened to my concerns and put me at ease. I could tell she really cares about helping people because she asked important questions and considered my answers. Our sessions were 100% customized to my issues. Angela knows her stuff! She has lots of experience in online business and blogging and I was very impressed with her willingness to cut right to the root. She told me blogging has changed in the past few years and I would have to love writing if I wanted to be found. She is incredible at SEO and views online business marketing through the lens of SEO which means "she speaks the language of the internet." After talking with Angela, I made some important discoveries about myself and decided on a profitable path for me after her input. She has a wonderful combination of technical skills, a kind heart, and a gift for connecting the needed results with a roadmap to get there. I'm so grateful to get to work with her. 5 Stars! I can highly recommend Angela!"
Michelle Gephart, Michelle Gephart
"I feel re-energized and motivated to reach my next blogging goals. Plus, now I know how to get there!…"
"As a coach, Angela exceeded my expectations on all fronts. She steered me through a redesign of my website, taught me the finer points of SEO optimization, and inspired me to dive deep into analytics in order to better focus my content creation. She is meticulous, detail-oriented, and willing to share everything she knows about the business of blogging. I take pages of notes on our calls and then spend the following week(s) working through them to improve my craft and my content. Did I mention that she's thorough?!  As a result of Angela's coaching, I feel re-energized and motivated to reach my next blogging goals. Plus, now I know how to get there! Five stars!"
Erin Dunlap, List In Progress
"Now I have a much better idea of what to do and where I am heading…"
"You told me to niche down and it was the best advice ever. I have been using your products to plan my content more strategically. It's amazing, it really made it all click for me. Before I was just a loose cannon, all over the place. Now I have a much better idea of what to do and where I am heading. Luckily, my blog is quite new so I could make the changes easily, and I am tweaking a bit of what I had there already so all is not lost."
Naomi Taylor
"No other site or person has given me so much information without charging A LOT of money…"
"Your website by far has been the best one I have found to help new bloggers. No other site or person has given me so much information without charging A LOT of money. Thank you so much for all the information you share with first-time bloggers. I have almost unfollowed every blogger that claims to help new bloggers because they don't give really any information in depth unless willing to pay hundreds of dollars for their courses. Thank you so much for all the information you share. I can't express enough how grateful I am for that. You also answer every email personally and every question very thoroughly and in-depth. I will refer any new bloggers to your website and any material you have to offer. "

Melissa Hickock