Want to learn how to tap into your creative strengths and make money doing what you love, working from home?
Is this you?
You have a boring job. Or you're a stay-at-home mom. Or you're a college student.
You have a passion burning within you.
You love to write/draw/cook/play music/take photographs/blog.
You want to use your hours creating something with a purpose.
You want to tap into your creative strengths and learn how you can make money doing something you love.
You want to work from home.
You want to make products. You want to gain clients. You want to start a business!
But you're scared… Because you don't know where to begin. You have so many fears and don't know what to do.
You can spend months figuring it out or take a shortcut. 
Who am I to be telling you this?
My name is Angela Mary Vaz. I'm a Blogger, Illustrator, and Comic Artist living in Bangalore with my 2 dogs whom I love to the moon and back.
Aside from creating comical illustrations to spice up people's content and homes, I help people discover their creative strengths and build fun, happy, colorful online businesses that attract clients like cops to doughnuts.
I started from scratch with no knowledge or formal education in drawing or online businesses!
After finishing my degree in Computer Science and Engineering, I was miserable. I didn't want a desk job. I didn't care what it paid. I wanted a job that I loved and looked forward to every single day.
I had bills to pay and a one month old pup to take care of.
I knew I loved drawing and writing, but I had no idea how to make money doing that. I made websites on the side from home and at the same time learnt how to illustrate and do graphic designing. It was hard. But I was able to juggle it all.
Like every entrepreneur, I wanted a mentor. I wanted someone to tell me it was going to be okay. I wanted someone to help me begin my wonderful journey of creating beautiful things for a living.
I faced so many obstacles in my 2 years of creating.
But I got over each hurdle and I have built a successful business that oozes creativity and joy.
You can do the same.
Behold – The Creative Guide For Creatives!

A 170+ page eBook that you can download instantly!
This eBook is your Creative Bible to learning how to create with an intention. This ebook will inspire you to stop wasting time and start creating right away! It will help you overcome all the most common creative blocks artists and writers face.
This eBook will teach you the essentials of starting your own online business and give you that much needed motivation to make something of your own!
This eBook is packed with cute and colorful illustrations to make your learning more fun!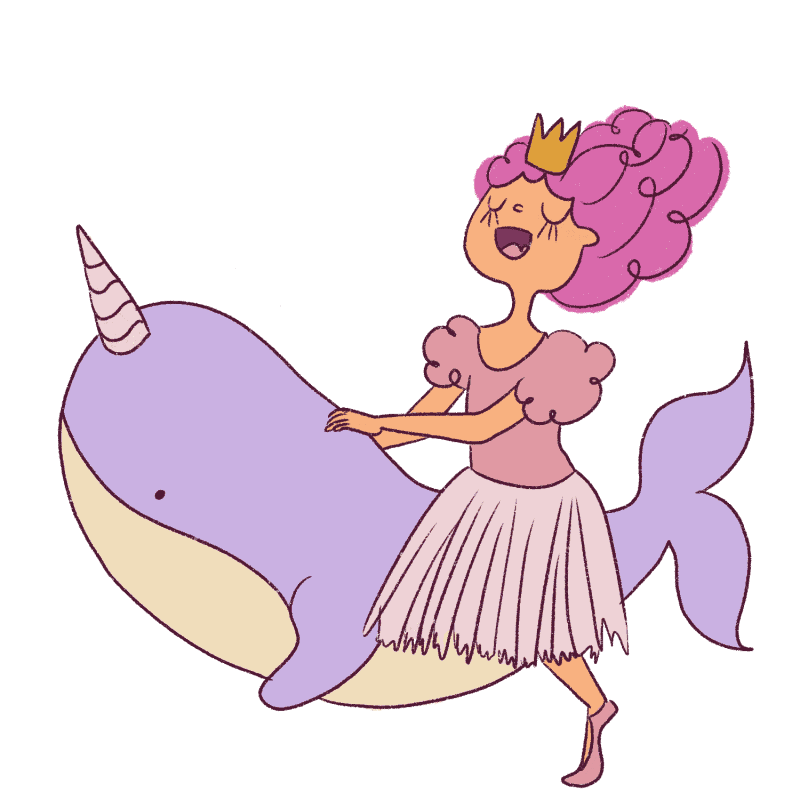 Explore the world of creativity
Learn to harness negative energy and create
Learn to use past failures to get closer to success
Includes exercises to self-introspect yourself
Combat your biggest fears
Learn to stop comparing yourself to others and focus on your own work
Learn to combat the fear of failure, rejection, imperfection, and more!
Includes tricks to beat procrastination
Track your achievements and goals
Includes hacks to constantly create (even when your energy is low)
Learn to set smart goals and break them into actionable mini-goals
Understanding your "why" so you can focus on creating
Learn the essentials of starting your own business
Includes a Business Plan to help you get started
Learn how you can sell products and services online
Includes tips to make money and gain clients!
But don't just take my word for it…
"You'll be well on your way to making money with your passion…"
"Angela goes over every aspect an Entrepreneur needs to know to be a creative! If you ever struggle to complete projects, then this is the book for you. All the information you need is right here; once you have Angela's insider secrets, you'll be well on your way to making money with your passion. Not only does she cover tips and tricks on how to unleash your inner Picasso, but she also offers practical advice that any stay at home mom, college student, or working professional can apply to their daily lives. As a Creative myself, I feel that Angela's book will inspire you to finish all the creative projects you've left behind to collect dust."
– Diana,  Diana Met Danny
"Angela will help you reach your full potential…"
"Angela is one of the most enthusiastic, uplifting and encouraging creatives I've ever seen. The Creative Workbook for Creatives will guide you through the ins and outs of turning your creativity into a business model you will love, encouraging you every step of the way and forewarning you about possible obstacles to streamline your path to success. You too can become a bright, heart-centered creative capable of inspiring others and Angela will help you reach your full potential."
– Lucia Garcia,  Painting Dreamscapes
"Provides specific steps to get your creative business up and running…"
"Angela gives permission for creative people to create the business of their dreams. She helps you identify what you love, determine exact goals and the right business plan to move your idea from maybe some day to launched. Being a creative business owner herself, she really knows how to put her personality into her business and teaches you how to do the same. She provides specific steps to get your creative business up and running and ideas to start making money. Often times, people put off getting started because they don't have a plan. Angela gives creative people the plan to make it happen!"
– Heather,  Stressed Mommy
"This book is astounding!"
"I met Angela through a Facebook group that we both are a part of and we instantly connected because we both share the same interests. She is a terrific Illustrator and Blogger. If you have a goal of becoming a creative entrepreneur or want to truly be appreciated for your talents, then this book is a must read. Filled with gorgeous hand-drawn illustrations and tips to help you flourish as a Creative Entrepreneur, this book is astounding! It not only helps you unleash your hidden creativity, but also guides you through your journey in becoming a successful entrepreneur doing what you love doing most."
– Salma,  Salma Sheriff
You never have to leave your home to make money!
Whether you're in college, or you're a hobbyist diligently creating art in your home, this eBook will set you free. It will open your mind and help you make money from home.
I never even in my wildest dreams imagined I'd be sitting at home making money and supporting a family of 4.
If I can do it, so can you. Because I've revealed every secret in this eBook.
There are a lot of books on creativity you can get from the market. But none of those books will teach you what you require to turn those creative skills into a business.
It doesn't matter if you have no experience with handling a business. Even I've learnt it slowly, over time. If you sit down everyday and create with intention, you will have a fully functioning business within 1 year. This is my promise to you.
I don't want to learn about starting a business. I just want to learn about creativity.

Not an issue. This book teaches you how to explore your creativity, and overcome creative blocks. It has different exercises that will make you mentally prepared to create everyday. Those hours you spend watching TV or playing Candy Crush can be used to better your skills. This eBook teaches you to do that too!
What's your refund policy?

Due to the digital nature of this eBook, I cannot issue an refund. But if you have any questions regarding the contents of this eBook, you can always email me@straycurls.com before making the purchase.
I love this eBook and would love to become an affiliate.

Of course! If you would like to join my affiliate program and earn an incredibly high 50% commission on all sales that you make, simply click here! Joining is free!