The Ultimate Resource for making money with your online business  – The Stray Curls Money-Making Bundle!
Get super-duper organized and grow your Online Business from scratch the right way!

Learn how to integrate digital products, services and content all in one Blog without losing your marbles!
Master sales funnels, email marketing and the art of starting a blog that actually makes money!
Learn how to grow your traffic with strategies that top bloggers have used to reach 100K pageviews.
Crack the code of the dreaded SEO!
Learn simple marketing tips that will convert your traffic into clicks, subscribes, and raving fans who trust you and are dying to buy your products!
Create a Business that will thrive and earn you money on autopilot by following this roadmap!
The Stray Curls Ultimate Money-Making Bundle includes

The Ultimate Guide to Creating Evergreen Sales Funnels

When I did launches, I made money. When I didn't, I hardly got any sales. My income was obviously NOT stable.
This is one of the scariest situations to go through as a Blogger.
This is where The Ultimate Guide to Creating Evergreen Sales Funnels comes in.
When you understand your Customer's Roadmap and the psychology behind your Readers and know exactly how to implement Sales Funnels in your Blog, you'll actually make money on autopilot.
It's that easy!
A good Sales Funnel will convert tons of Browsers to Buyers.
And you only have to set it once!
In this eBook, I break down the exact Sales Funnel system I've implemented in my blog in order to grow from an inconsistent, low income to making sales every day!
(normally $69)
The Complete Roadmap to Building a Profitable Side Hustle

Learn how to start an online business and integrate your services, products and content all into one Blog.
This eBook will not just teach you how to set up a Blog.
But it will teach you how to implement different types of online side hustles and how to calculate the profitability and feasibility for everything you'd like to implement so you can create a detailed blog plan and grow your Business the right way!
This 270+ page eBook will teach you how to make money from home without losing your mind. You will learn how to build the foundation of an online business correctly so that you grow without much effort.
Additionally, the eBook also covers sales funnels, gaining clients for your Business and email marketing.
You don't have to do it all by yourself. You don't need to sit and figure out how to start a successful business from scratch. I've done all the work for you.
(normally $49)
The 40+ Page Business Plan

This guide and workbook includes various exercises to help you build your Business from scratch the right way!
No more second guessing if your niche is profitable, or what you're going to blog about or when, this guide is jam-packed with content and exercises to help you discover it all!
with exercises to discover the most profitable and apt Blogging Niche for you
to help you discover how your Blog will stand out from the rest
to help you evaluate your market and competition
with exercises to help you discover your Target Audience
to help you foresee your Blog's and Business Goals
create a Blog Posting Schedule so you never have to worry about what to do when
to draft out Social Media Goals and Strategies
to help you understand your Email Marketing Strategies
to plan your Blog Monetization Strategies
(normally $14)
The Secret Sauce to Skyrocketing your Blog Traffic
I have included every single strategy in this eBook that I used to get my Blog to the point where it makes me a full-time income.
This eBook will not just teach you how to gain traffic blindly. No.
It will teach you how to hone in on your audience and cater specifically to their needs so that they trust you, fall in love with your writing, subscribe to your blog, read every newsletter you send and buy your products and services.
This 180+ page eBook will teach you how to take your Blog from a hobby or a side business to a fully fledged Business. It will teach you how to create stellar blog content that actually engages with readers and leaves them yearning for more. I've included detailed strategies of SEO that will help you get your posts to the front page of Google Search Results.
You don't have to do it all by yourself. You don't need to sit and figure out how to raise your Blog Traffic. I've done all the work for you.
(normally $29)
The 45 Page Blog Planner (A4 and A5)
From maintaining Affiliates to Blog Post Ideas, this Blog Planner has it all. It includes 45 well-thought of and extremely lovely designed pages.
This Blog Planner includes A4 and A5 sized PDF pages that you can print any number of times you wish. It also contains several cute stickers of a girl and her cat doing different activities related to blogging of course! It includes the following pages:
1 Cover Page, 12 Monthly Sections
Yearly Plan
Monthly Plan Part 1, Monthly Plan Part 2
Weekly Plan, Yearly Goals, Monthly Goals
Social Media Stats, Facebook Ads Planner
Blog Stats
Monthly Expenses, Monthly Income, Yearly Finances
Blog Post Checklist, Blog Post Planner
Blog Post Promotion Checklist, Blog Post Series Planner
Sponsored Post Planner
Blog Post Ideas
To Do List, Notes
Brands/Websites I love
Business Plan, Vision Board
Ideal Reader's Profile
Passwords, Contacts, Affiliates
2020 Important Holidays
Giveaway Tracker
Newsletter Planner, Future Blog Additions, Project Planner
(normally $9)
Little Tripwire

A lot of people assume that you need huge products like courses or expensive services in order to make money Blogging.
Well, I believe in the opposite.
I've been making mini products for more than 2 years and I make a full-time income from my Blog just selling eBooks and Planners!
Making mini products is super easy, but getting people to buy them requires a lot of work. Because most people who land on your blog aren't comfortable spending so much money when they don't know you.
But Tripwires are different. They're cheap and they bring you an income without even trying.
What if I showed you how I made mine? Step by step.
It's that easy!
In this eBook, I break down my tripwire strategy that brings me $600-$1K a month so that you can learn how to create a tripwire that converts 15% of readers to buyers!
(normally $17)
50 Hacks

It can be very difficult to grow your blog if you don't have a mentor/coach.
I understand that not everyone can afford to be coached when they're growing their blog from scratch.
This is the main reason why I wrote this eBook. I have encompassed every single detail that has led me to where I am now. And each step has helped me reach this stage where I am making around $5K per month blogging.
This eBook is split into different sections that will help you in each area of your Business.
It's all broken down into easy-to-read steps so that you can start implementing immediately.
It's that easy!
In this eBook, I break down my monetization strategies, my traffic and SEO strategies, my productivity strategies so that you can learn how to monetize your blog and move to make a consistent income every month.
(normally $29)
That's not all! You will also get: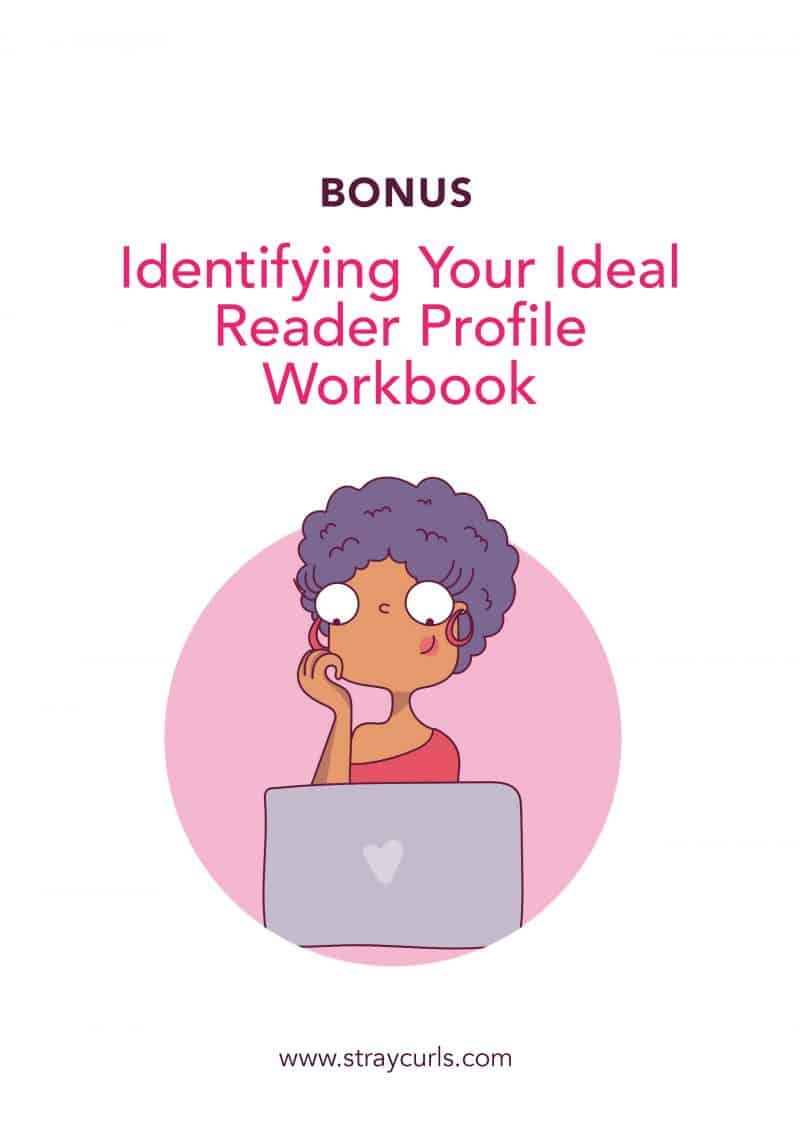 A Workbook that will help you identify your Ideal Reader Profile!
A Swipe File containing a variety of email templates that you can use to ask for backlinks, approach influencers for guest blogging and more!
A document containing a roundup of 50 Facebook Groups for Bloggers of any niche!
A Detailed List of all the Digital Products you can create and sell on your Blog!
40+ pages of Case Studies of Women who have built Successful Online Businesses from scratch at home!
A detailed Guide on setting up Tripwires in your Blog to make money on Autopilot!
But don't just take my word for it!

"I'll be referring to these eBooks frequently especially when the going gets tough…"
"Blogging has so many aspects we needed to learn and master and I feel like sometimes I'm only catching bits and pieces of information from various bloggers and various posts. But her ebooks put a lot of topics in one place for a quick reference! I am very glad this bundle exists! Even though I already currently own 2 of your ebooks and enrolled in your eCourse, this is a great overview of what else I might be missing currently and what I need to do about my blog in the future. Your insights and tips about picking yourself up, not taking failures personally, and reassurance that it takes time for a new blog to rank puts my inexperience and irrational mind about blogging into perspective. As I have been feeling overwhelmed about blogging recently, I know now how else I can work better and smarter through your suggestion and tips! I know I'll be referring to these eBooks frequently especially when the going gets tough.
"Purchasing Angela's ebooks has definitely been a game-changer for me"
"I am 100% convinced that Angela can turn anyone into a Blogging Guru. It doesn't matter your niche or how long you've been blogging, Angela has tips and tricks to help everyone!
The only reason it took me so long to finish her books was that there were sooo many actionable tips I just had to try them right away. Now I have a much better idea of how to make my content work for me and how to work smarter, not harder. Purchasing Angela's ebooks have definitely been a game-changer for me!"
– Carmella Wint,  My Coffee has Butter
"A Blogger I can actually turn to that I feel is human…"
"As always, you seem to find me when all I want to do is give up. But your words really help fight through the Blogger Struggle, "If she can do it, so can I!" Out of the many bloggers I follow, you are so far my favorite. You are a real person with real life experience that does not sugarcoat things to sell me something, you are actually genuine and kind. I am so happy that your Blog made it to my Pinterest search because now I have a Blogger I can actually turn to that I feel is human.
I have been blogging for a while. Will this Bundle help me?

It doesn't matter whether you've just started or have been blogging for a while. All the strategies covered aim at implementing monetization strategies that will work and gaining blog traffic that converts. Meaning if you're just getting traffic, but you are getting no sales, or no commissions, these 7 eBooks will change that. It will teach you to build a Business that attracts an engaged audience that looks forward to your newsletters and products! And you will also receive a Blog Planner and a Business Plan that is undated. So you can print these for any year!
What's your refund policy?

Due to the digital nature of this eBook, I cannot issue an refund. But if you have any questions regarding the contents of the eBooks in this bundle, you can always email me@straycurls.com before making the purchase.
I love this eBook and would love to become an affiliate.

Of course! If you would like to join my affiliate program and earn an incredibly high 50% commission on all sales that you make, simply click here! Joining is free!