"How much does it really cost to build and run a Blog?" is probably the question I am most asked as a Blogger followed by "Will I ever make money blogging?"
It's completely understandable.
Nobody wants to jump into a pool without testing the depths first.
What if I drown in this Kiddie Pool?
And that is why I am writing this post.
By the end of this post, you will get a fair idea of what resources you will require for your Blog and how much money you will need each month on average to build and run your Blog smoothly so you can constantly make money.
This amount will vary based on your goals and requirements.
Furthermore, I will also be sharing how much money I spend on my Blog in detail.
Please understand that the concept of free blogs are very much in the past.
If you really want people to take your Blog seriously and actually make money blogging, then you need to build a professional Blog and start posting extremely valuable niched posts consistently.

Why can't I start a Free Blog?
Imagine you land on a Blog that looks like www.cupcakesforsale.weebly.com instead of www.cupcakesforsale.com
What does this tell you?
It will give you the impression that the person wants to sell cupcakes and make money without even spending on her Website (the very medium for selling her cupcakes).
Meaning, she might even be ready to compromise on the quality of her ingredients just to cut costs.
Never compromise on your Business expenditure. Your customers/clients can smell fear and hesitation a mile away and will retreat faster than you can say cupcake.
Because in all seriousness, if you do not believe in your Business, why should anyone else?
This doesn't mean that you should go all out and throw all your money on your Blog.
No.
Invest wisely.
Track your expenses and see what's working and what isn't weekly or monthly. If something isn't really helping you, don't renew the subscription or start considering alternatives.
Is Blogging really worth the money?
This question depends on only 4 values.
The time you put into your Blog
Your persistence with constantly trying out different monetization strategies
The speed with which you learn from your blogging mistakes
The ability to make the necessary modifications until you succeed
Aaaaaaand that's pretty much it.
My first Blog was a failure.
If you've been with me for a long time, you'll know that I talk about all the mistakes I have made with my first blog a lot.
I made 0 money from my first Blog even though I had over 50K pageviews each month.
Yep, a bag of zero money.
I was very hesitant to invest money in my second Blog because I had failed and had wasted a lot of time with the previous one.
But I gave it a go (I paid attention to all the newbie blogger tips on the internet) and didn't quit even though I felt like I was going nowhere after 2 months.
Because I desperately wanted to build a blog of loyal fans and make money online. I wanted it to work.
I kept tweaking my posts, I kept writing and I kept drafting goals until I earned my first $150 through this Amazon Affiliate Post. And I took it as a sign and kept going!
Never gonna stop trying!
I made $3451 in my 6th month Blogging through my freelance services mainly (my clients found me through my Blog) along with some affiliate marketing.
You may also like: 17 Easy Ways you can Get Clients Online + Free Workbook
And now, I'm currently earning anywhere between $600-$1000 with only digital product sales through my Blog. This is not including how much I earn through my Illustrating services or Affiliate Marketing.
So, is Blogging worth it?
I'd say yes.
I am able to earn money from home and I can work from anywhere in the world thanks to my Laptop, my iPad Pro and Apple Pencil. That's basically all I need.
You can watch the above video to see my illustrating process.
And you can take my online course to learn how to make your own Illustrations with Adobe Illustrator.
And most importantly, I'm doing what I love for a living – Drawing and Writing.
Oh yeah honey, it's totally worth it!
So, let's get started. Shall we?
Before I begin, might I suggest that you take my super deluxe free 5 day email course on growing your Blog Traffic?
This post includes affiliate links to products I truly (from the bottom of my heart) recommend, meaning at no extra cost to you, I may earn a small percentage which I will use to feed my poor, hungry dogs.

Poor things, they need all the help that they can get.
Hardware – One time Purchase
If you are already blogging and have a lovely setup, feel free to skip this section. However, if you are in need of a good laptop, keep reading.
If you are currently on a tight budget, this is the best laptop you can buy to run your Blog. All you require is Wi-Fi or4G and you can blog from anywhere.
It runs on the Chrome OS.
It has a 1.6 GHz dual-core processor, 4 GB of RAM and runs on Intel HD Graphics 400. The only drawback is that this laptop comes with 16GB of storage.
This is not an issue if you're going to use the laptop for primarily blogging because all your work is online.
It is compact with a size of 11.6 inches and is perfect for people who want to travel and blog from anywhere.
Please note that if you require a large storage space for videos, or photo editing, then you may want to consider a laptop with a larger storage space.
You can see the HP Chromebook here.
Not only does this laptop come with a beautiful touchscreen but it is a complete flip-and-fold. This is perfect for taking notes and you can write directly on the screen!
How cool is that?
It possesses a 13.3″ screen, a 256 GB hard drive, and an impressive 8 GB RAM.
This is perfect for storing photos, documents, videos and you can do a lot of offline work with this.
You can check out the Samsung Notebook 7 here.
I own the 2015 version of this and after using it for more than 3 years, I can tell you that this is by far the best laptop I have ever owned.
It's sleek, stylish, extremely light, easy to use, hassle-free and will never slow down or hang on you. I used to game a lot in my younger years so I always switched between either HP laptops and my heavy desktops.
But those are honestly hard work.
They constantly require maintenance and things can go wrong in a split second. Most importantly, they use hard drives and not flash memory. So the disk can get corrupted and you can lose all your data at any given time.
Meaning you have to constantly backup your data for fear of it crashing at any second.
This can never happen in a MacBook.
So the Macbook Pro is a gold mine. You can easily switch between multiple applications without lag and can expect 0 fails.
And I run all my drawing software on it and do all my blogging using this baby. I occasionally game now so it fulfills all my requirements.
Getting down to the specifics: It has a beautiful retina display with true tone technology, a touch bar and touch ID, 3 USB 3C ports and you can choose the storage space. I went for 500 GB because I have a lot of client work and illustrations that I need to store. They now have a 1TB version.
I know this is a bit heavy on the pocket, but trust me it's worth it. And you can easily use it for 10+ years.
You can see this beauty here.
Choose your hardware based on your requirements.
I knew that I was going to be illustrating and blogging (and occasionally gaming) from my laptop and I wanted the best in the market.
So I saved up for it, by making websites for small Companies and Bloggers and I was able to buy the MacBook Pro in a year's time.
An alternative to the Macbook Pro
If you want a high-end laptop only for editing word documents, browsing, blogging and mild software use, you can get a MacBook Air for just $900 (approximately)
It's very light and portable!
Apple Products are expensive but they're totally worth the hype and money. I've never gone back to Windows and Android after switching to Apple.
Now that I've covered hardware, I'm going to move on to…
Hosting and Domain
Think of your Blog as your Baby. The Domain is your URL or your baby's name.
And the Hosting is where your Baby will live and grow. Like a house for your Blog Baby.
Never even think of free hosting and a free domain because these are extremely limiting especially if you're planning on monetizing later.
You live by their terms and they can shut down any day.
You will not be able to design your Website the way you want to.
However, if you're blogging as a hobbyist and don't want to make money from your Blog, then a free hosting and domain is not such a bad idea.
Now, if you buy hosting through Bluehost, you will get a free domain.
And it's extremely cheap for as little $3.95 a month. I prefer buying for 36 months at a stretch because the monthly expense becomes very low.
The only snag is that you have to pay it all at once to get the $3.95 a month offer.
Please note that if you are considering other hosting companies, you are going to be spending almost $10 a month or more.
This is extremely expensive compared to Bluehost.
This post is all about minimizing your Blogging expenses and getting the same results as a high end Company or Blogger.
What I like about Bluehost:
It's a cheap and effective solution
Their Customer Service is really good
You get a free Domain
And a free SSL Certificate
And you can cancel any time and get your money back.
So, if you're looking for a cheap and affordable blog hosting and a free domain, Bluehost is definitely the Blogging platform you want to go with.
You can read the entire process of setting up your Blog's Hosting in my step-by-step guide to start a money making blog here.
Website Theme
Running a blog and making money is super easy when you have a theme that doesn't hold you back.
Choose a theme that lets Search Engines crawl your website and index it.
It's very important that your Blog's Theme is SEO friendly. This will help push your website to the top of the search results.
Do not pinch pennies when it comes to your Website Theme because this is for the long haul.
And don't even think of using a pirated theme.
The main issue with these is that it eventually starts malfunctioning because it won't be able to keep up with your WordPress upgrades and it won't be able t integrate with new plugins or updates plugins.
It will start giving you multiple errors and you'll be wasting time trying to fix a coding mishap almost every week.
So save yourself the hassle by buying a good theme for your Blog.
I'm going to discuss 2 WordPress themes you can choose that meet all the above criteria.
You can go with either WordPress Theme as per your requirement.
1. Divi – Drag and Drop Theme
This is an extremely simple and stylish theme. It comes with lots of demos and is super flexible. Meaning, you can change the look and feel whenever you feel like it and it will look like a brand new theme.
It is perfect for people who aren't very high-tech, want to easily manipulate their design and just want to create a beautiful and professional layout.
Everything is editable and the best part about Divi is that you can see what changes you are making side by side as you are doing them.
It costs $89 a year.
So, this is by far the only drawback. That you have to pay $89 each year.
But you get access to all the themes by Elegant themes. Meaning you aren't buying just one, you're getting a truckload of themes for $89 a year.
This means that you can change the look and feel of your website whenever you want to anything you want!
An Elegant theme that offers an elegant solution.
You can see the elegant Divi here.
2. Avada – An Envato Theme
This is the theme I am currently using and I lurrrrrrve it.
Like, so much.
Unlike Divi, this is a one-time purchase. It only costs $60 and comes with a lot of pre-made demos that you can use.
I found it extremely easy to work with and the finish is beautiful.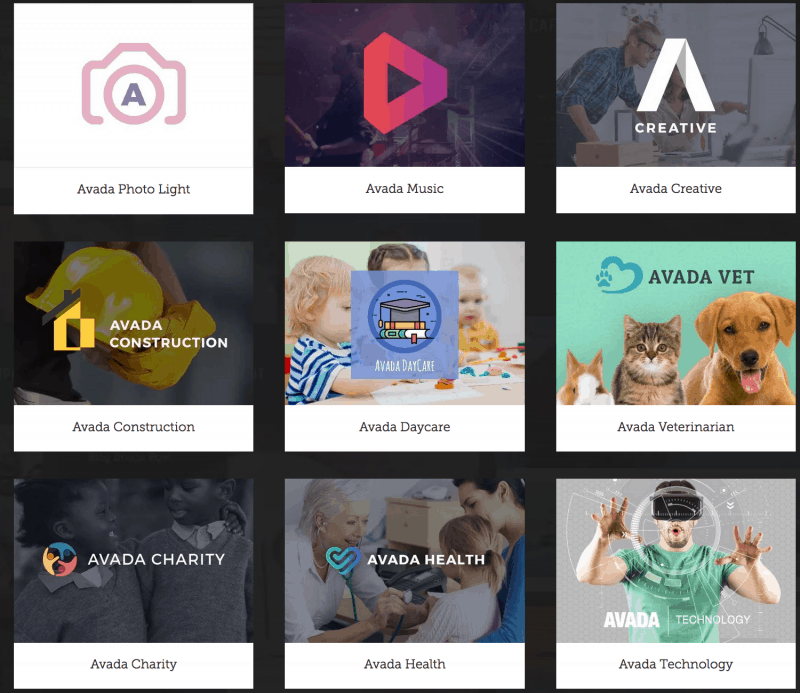 You get tons of demos with this theme and you can import whichever demo you want with just 1 click.
This makes building your Blog so much easier.
SEO wise, this is one of the best WordPress themes because it allows Google to index and crawl your website very easily.
It's not a drag-and-drop theme like Divi but it's mighty easy to set up.
You can check out this beauty here.
Social Media Tools
1. Buffer
I use Buffer on a regular basis to schedule all my social media on Facebook, Twitter and Instagram  for the whole week. It's free for scheduling 10 posts at a time.
But if you want to upgrade, it costs only $10 a month.
I think as a Beginner Blogger, you do not need to upgrade. In fact, I'm still using the free version.
2. Social Warfare
Now, scheduling your posts is one thing.
But having share buttons on your your posts and pages are very crucial if you want your readers to seamlessly share your blog to the world.
I cannot tell you many times I've come across a good blog post and gotten frustrated because there were no share buttons any where!
Seriously, no body is going to take the time to copy your blog post URL and paste it on Facebook or Twitter.
Nowadays everything is super fast, so get with the program by choosing Social Warfare.
I've experimented with a lot of plugins, but they are either glitchy or look awful. This one isn't.
Le proof
Social Warfare is what I use for my Blog.
It's pretty and works beautifully on desktops and mobiles. It is free, but if you want more features, then you can definitely upgrade to $29 a year.
But I wouldn't suggest the upgrade because the free version is plenty for a Beginner Blog.
3. Tailwind
For me, Tailwind has been a major traffic game-changer and time-saver. You can read about how Pinterest and Tailwind helped me gain 18,000 pageviews in my 3rd month of blogging.
I've also mentioned 2 tricks that I've used to make Tailwind work for me in that post.
I used to spend over 1-2 hours daily on Pinterest.
Now with Tailwind, I am able to schedule a week's worth of pins in just 30 minutes a week.
That's it.
It pins to my boards while I sleep and my audience is up in the US. This helps me gain traffic even when I'm not active on my Blog.
I sleep like a baby thanks to Tailwind.
My mum has been ill recently and I wasn't able to pin actively.
But Tailwind did all my pinning for me. It also studies when your posts do well, and suggests time slots based on your audience's activities. It's a smart pin scheduler and it's worth the $10 a month.
I wouldn't get results like this if I wasn't using Tailwind.
I hardly open Pinterest except for some minor monitoring or to accept a group board request.
Email Marketing and Shop Tools
I make money from my Blog primarily through Affiliate Marketing and selling digital products. In order to make money from my Blog even when I sleep, I use 2 products in tandem.
Behold…
1. SendOwl
Sendowl is a digital store front that I use to sell my products.
It takes care of everything.
You just have to set up a price and upload your digital files and you're pretty much done. It costs $10 a month.
What I love most about it is the Affiliate Dashboard you get and it's only $5 extra.
With this, anyone can become your Affiliate and promote your products for you and in return they can get a cut. You can decide the commission rate. I give 50% to all my Affiliates.
The road to Passive Income
Overall, SendOwl is worth it because it's responsible for bringing me a neat passive income each month.
It helps me make sales throughout the year. Apart from this, they show you graphs that help you understand which products are doing well and how much you're making. They don't take any cut from the products you sell.
It's just a flat fee of $10 every month.
>>TAKE THE SENDOWL FREE TRIAL HERE<<
But I wouldn't be anywhere without…
2. ConvertKit
I use ConvertKit for my email marketing.
Please note that a lot of email marketing softwares provide email marketing for free for upto 1000-2000 subscribers.
Don't get reeled into this blindly.
No doubt, these email marketing softwares are great for Hobbyists or Bloggers who are not looking to really make money from their Blog.
But if you are treating your Blog as a Business and are planning on selling digital products in the future, you should definitely consider shifting to ConvertKit.
It's really, really easy to use.
What I love about ConvertKit
What I like about ConvertKit is that you can easily tag your subscribers based on their interests.
This is not how I do it in real life.
This will help you market to them later. For instance, those who download my free blog planner are marked as Bloggers.
And each time they click on a link to my blogging related posts in my emails, I know which category they fall in.
I am able to understand their needs and create products specifically for them.
So, this helps both: My readers and me!
Additionally, it gives you really great metrics which you can use to develop your Blog further. It shows you what people are clicking on in your emails, and you as a Blogger can really use this to narrow down your target audience.
It also shows you which opt-ins are doing well and bringing you in the most subscribers.
And most importantly, SendOwl integrates beautifully with ConvertKit.
So if someone has already purchased your product, you can put him/her in a segment so that they don't need to see your future marketing emails related to that product.
You can also create lovely opt-ins and lead magnet pages so people can subscribe to your email newsletter easily.
Likewise, you can also create free email courses for all your subscribers that eventually lead to a paid product. This is basically the concept of a sales funnel.
Think of it like giving a free cookie sample away. And if the person loves the taste, they will buy the whole box.
I explain how I create my email courses and use Sales Funnels to sell my digital products passively in this post.
I would be nowhere without ConvertKit and SendOwl.
Meera Kothand stresses the importance of email marketing in almost all of her posts. I took her advice to heart and I realized that she was right.
All the money lies in your email marketing.
It isn't very hard to pick up and it's extremely easy to implement. So take that leap.
Make the purchase.

It's $29 a month.
And yes, although this is going to be the biggest purchase you have each month, you can make it work if you're serious about making money blogging because remember… it brings in sales automatically without you having to push for it manually each time.
I purchased it for the whole year, so I get it for $24 each month.
So, take the free trial. You will see how wonderful ConvertKit is!
Learning and Research
I cannot emphasize on this point enough.
Never stop learning.
Ever.
You may think you know it all, but there is always brand new information to soak up as a Blogger.
That is why I am constantly purchasing eBooks and Books related to entrepreneurship, blogging and business.
I am personally not a fan of eCourses because I find it too slow. I prefer information via text because it's faster to absorb.
Gaining traffic or decreasing your bounce rate isn't hard.
But gaining traffic that converts into sales and clients is. That's why my eBook is different from most traffic eBooks.
I don't mean to fan my own tail, but I really took my time to try and write something different from what you will find online.
The Secret Sauce to Skyrocketing your Blog Traffic
My eBook concentrates on growing your Blog to actually increase conversions. Not just get pageviews. It focuses on building a brand and growing a loyal audience that keeps coming back for more and more.
It includes intermediate and advanced SEO strategies that will take your Blog from Beginner to Blossoming.
Nonetheless, my point is… Don't ever be afraid to indulge in courses or books that will help your Blog grow.
Instead of spending months trying to figure something out, you can buy a book or course that will teach it to you in a matter of minutes.
Additionally, I have included all my own traffic tips in my eBook – The Secret Sauce to Skyrocketing your Blog Traffic.
These are all tried and tested tips from my Blog including proven methods that has worked for Bloggers who have reached 100K pageviews a month and make a stable income blogging.
Actual Cost required to build and run your Blog:
When you're just starting out, you will be required to pay everything upfront so that you get a better deal.
So, it's better you pay everything at once so that you don't have to worry about your expenses for the whole year.
Hosting: $142 for 3 whole years
Theme: $60-$89 (for the whole year)
Buffer: Free (or $10 a month)
Social Warfare: Free or ($29 for the whole year)
Tailwind: $120 (for the whole year)
SendOwl: $15 monthly or $10 (if you pay for the whole year)
ConvertKit: $29 monthly or $24 (if you pay for the whole year)
If you're just starting your Blog and want to purchase it all, you may need to shell out $400 all at once.
Even if you purchase all of this, your average monthly expenses will come to $50-60 approximately.
Overall, it's extremely affordable for a Blogger. Because you will make a lot more money with just ads or affiliate marketing in 3-6 months.
I am currently spending between $60-$70 (which includes all of the above) on my blog apart from my Accountant's Fees and taxes.
How much can you expect to make?
On average Bloggers make about $150-$200 within the first 6 months blogging with just ads or affiliate marketing.
So, you don't need to worry about your Blogging expenses. Because your income will cover it within a few months.
Making $500-$1000 a month blogging is doable in 6-10 months once you start. But it's better to save up so you can start properly and not worry about the expenses for a whole year.
Take it from someone who has tried. You cannot start blogging for free if you want to make it a business.
Above all, it requires a leap of faith.
But like I mentioned earlier, if you are keen on making this work and truly focus on a niche (in which you've seen a few bloggers succeed), then you can definitely do it.
Blogging requires a lot of give and take. You need to put in time and money. Mostly time.
Here are a few resources to help you understand more about Blog Monetization:
And yes, it is a commitment. So give it your best shot.
Make it work.
You can do it.
What are your biggest fears when it comes to blogging? Let me know in the comments below!